SeaChoice and Citizen Scientists:
Putting Canada's Seafood Labels to the Test
Canada needs better seafood labelling and you can help.
CONSUMERS FIGHTING FOOD FRAUD
Seafood sold in the Canadian marketplace is subject to inadequate labelling regulations that allow for misrepresentation or fraud to occur along the supply chain. Under current regulations, many consumers are left not knowing what species they are eating, what country it came from, and whether their purchases contribute to environmental degradation, or human right abuses.

SeaChoice's goal is to increase sustainability throughout the entire seafood supply chain — from water to table. We aim to improve the rigour of seafood labelling in Canada. As a result, SeaChoice are excited to relaunch our DNA testing project in 2022 alongside LifeScanner at the University of Guelph, to genetically test the validity of seafood labels at grocers across Canada. This round of testing will be a continuation of a 3-part survey extending the work that was initiated in 2017 and 2018 to create a seafood label index for Canada. Previously, we found that almost 1 in 10 unique seafood products had one or more samples that were mislabeled.

All participating Citizen Scientists will receive a free DNA testing kit in the mail as well as instructions on how to submit your data and seafood sample. The data collection will take place from November to December 2022 with results published early 2023. Using the data collected, SeaChoice will continue to work with major grocers such Loblaws, Sobeys and Metro improve their seafood labels. We will also work with the Canadian government to raise the bar on their requirements for labelling. This study will employ the same methods used in SeaChoice's 2018 study to quantify changes in mislabeling rates and labelling quality over the past 5 years.
Goal
SeaChoice seeks to improve seafood labelling in Canada to meet global best practice, which includes six pieces of information on labels:
1.
Common name
2.
Species scientific name
3.
Geographic origin (the location of catch or of the aquaculture operation)
4.
Country of last major transformation/processing
5.
Production method (whether farmed or wild)
6.
Gear type or farming method
Reform
Canada currently requires only 1) for domestic seafood, and 1) and 4) for imported seafood.
SeaChoice has been working to influence federal regulations, to ensure our rationale for better seafood labelling is heard. Through our Seafood Progress platform, we are also encouraging retailers to voluntarily put more information on their seafood labels, to increase transparency, build consumer trust, and follow best practice.
Approach
SeaChoice is working with LifeScanner to empower consumers to genetically test the validity of seafood labels and report labelling practices at seafood retailers across Canada.

In 2017 we carried out a broad test of all kinds of seafood in many different retail stores. In 2018 we focused our sampling on specific products and specific retailers in order to establish a baseline for a seafood labelling index, which will allow us to track if and how labelling practices are changing over time. In 2022/2023, we will conduct a third round of testing to quantify changes in mislabeling rates and labelling quality and continue establishing a seafood label index for Canada.
SeaChoice's DNA testing study hopes to help ensure that all Canadians have the power to choose seafood that is good for people and the planet.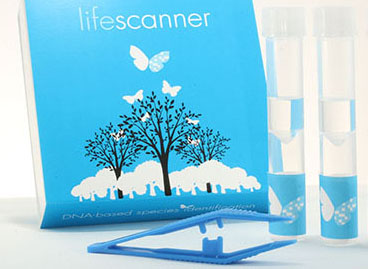 Receive and Register your Kit
Receive a LifeScanner kit in the mail and register your kit here. You will find the kit code number on the Kit Registration Voucher that comes with your kit. Each kit contains sampling vials with special chemicals, a pair of tweezers, disposable gloves, and a pre-paid return package.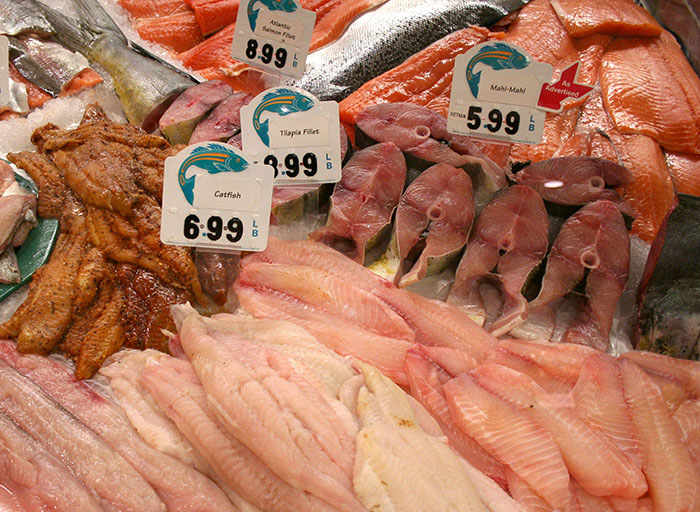 Buy seafood at a local supermarket
Each kit contains two or four sampling vials and instructions on whether you will be sampling specific seafood products or your choice of four different options. Two-vial kits are meant to obtain samples from two different products, and four-vial kits are meant to sample four different products. Note that canned fish is NOT suitable for this project. When possible, please also avoid seafood that has had marinades and/or seasonings applied (i.e., "semi-prepared").

Please check the sample guidance document for additional instructions.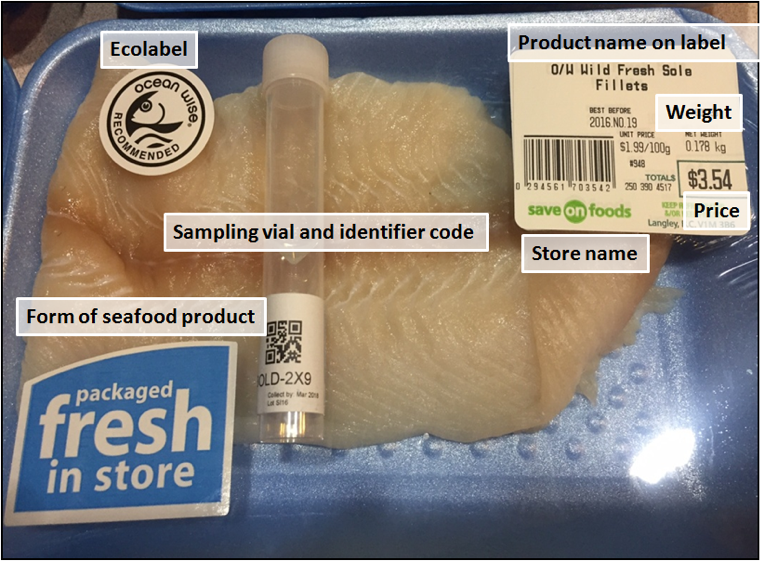 Data Collection
Please watch this step-by-step video on how to sample accurately.
Additionally, before you sample, be sure to take front, back, and side pictures of your seafood purchase while still in the original packaging. Please include your sample vial in at least one of the photographs. If you are buying from a fish counter or fishmonger, where possible, please take pictures of the meat pin (the stick or pin on display in a fresh counter that indicates what the seafood is, what the unit price is (e.g. $2.99/100 grams), and possibly other information).
Use the LifeScanner site to submit the data for each vial. Fill in the fields based on the detailed instructions in the FAQ section below. You may not be able to fill in all of the information fields based on what is available on the packaging.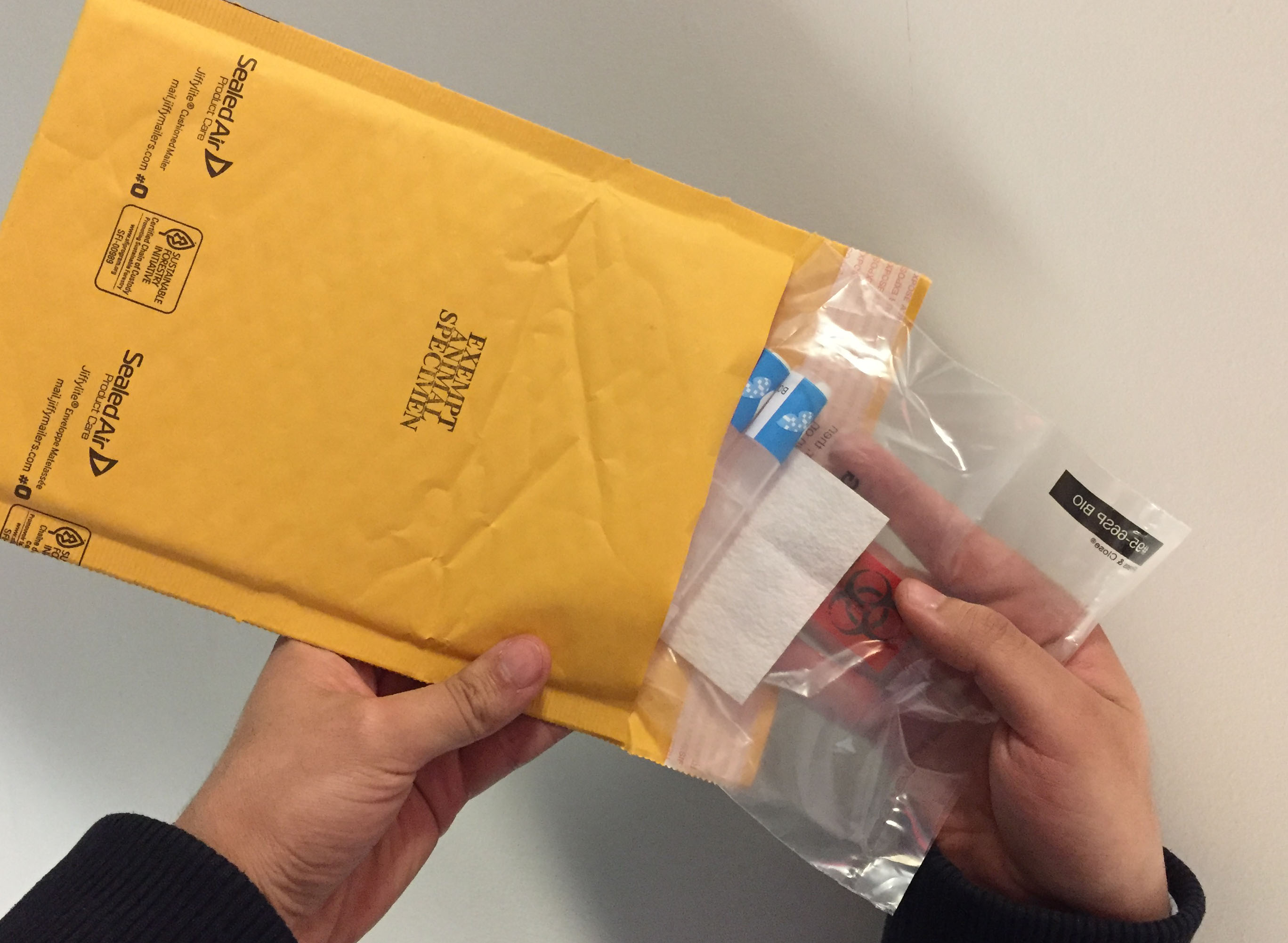 Return your kit
Please complete your samples, place in return envelope, and return by the date indicated in your sample kit (either December 15 or December 22nd). If you miss the deadline, please return the kit regardless.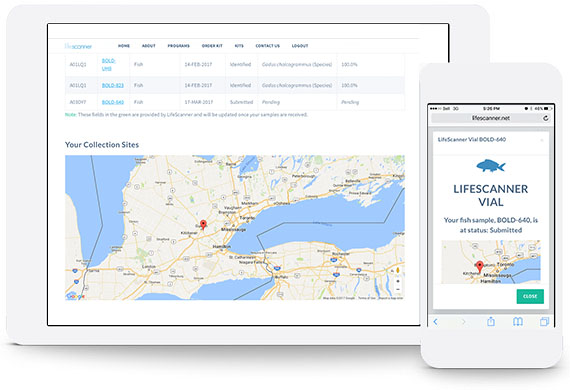 See Your Results
The purchase location of your sample will be identified on a map of Canada. The resulting DNA barcode is compared against thousands of seafood species collected from around the world to see if what you bought corresponds correctly to the label. Check back here to learn about what was found.
FREQUENTLY ASKED QUESTIONS
Q: How do I get a kit under this program?
A: SeaChoice has already selected the participants for the third phase of this program in 2022. Stay tuned for more opportunities to participate in the future!
---
Q: Where can I find more information on choosing what to buy?
A: You can find out everything you need to know on this guidance document, which includes a handy guide to terminology, the different types of seafood products, and retailers covered by this study.
---
Q: What if I can't find what I've been told to buy?
A: If you can't find the specific product type you were assigned, then please buy any cod, sole, wild salmon, or farmed shrimp. More info on buying these products can be found in the guidance document.
---
Q: Why do I need to purchase my own seafood? How much do I need to purchase?
A: SeaChoice is incurring the costs of the sampling and mailing kits to volunteers. We are asking participants to pay for their own seafood, of which only a small amount is needed for testing. For the purpose of this project, you may purchase the smallest amount possible. Please watch this instructional video to see how much is needed for each sample.
---
Q: Can my seafood samples come from a restaurant?
A: For this phase of the project we are asking that participants only sample fresh or frozen raw seafood from grocery stores and fishmongers.
---
Q: What will happen with the data collected?
A: Once collected and validated, sequence data will be published to BOLD Systems and GenBank.
---
Q: Is my privacy protected?
A: Although LifeScanner is a citizen science project that prefers to provide credit to those citizen scientists using the system, for the purposes of this project, your personal data will remain private.
---