LifeScanner employs DNA Barcoding technology to identify insects, food, fur, or any animal tissue. Find out what you're eating, what's in your garden, or in your home.


Food Authenticity
Ever wonder if the ground beef you are eating is really beef? Is the sushi you ordered really as stated on the menu? Test the authenticity of the food you are eating with the LifeScanner kit. Help locate food fraud and share your findings with others. Read more about food authenticity.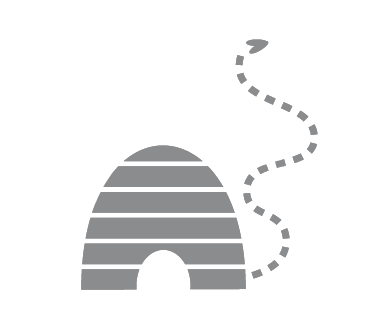 Biting Insects
Curious about the insect that just bit you? Is it a species that is known to carry Lyme disease, or West Nile virus? Tracking these organisms via DNA Barcodes is very useful for scientists to predict range shifts in biting insects. Learn more about identifying biting insects.

Garden Bugs
Are you planning to grow a beautiful garden this year? Knowing which species live in it will help! Some species are beneficial to your flowers and others are plant pests. Knowing the species in your garden will help you determine how best to deal with the bad ones safely, while keeping the good ones around.
All data collected are contributed to the scientific database of the International Barcode of Life Project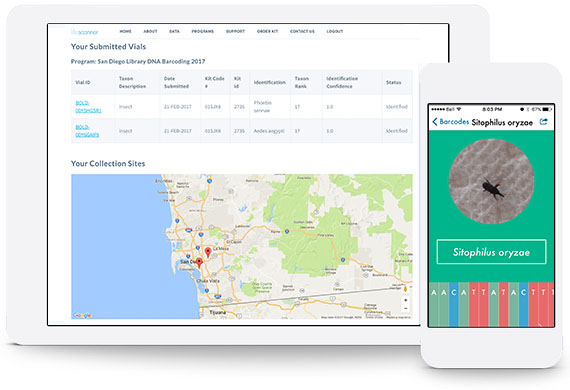 1. Get the iPhone app or register for the Web app
The LifeScanner app was developed to provide access to the species found around you, and can be used along with the LifeScanner kit to submit samples for DNA barcoding and identification. For those without Apple devices, a web version of the experience is now available. Results are provided through the app or the website from our partner labs. Download the LifeScanner app from the Apple App Store, and use it on your Apple device to explore your local biodiversity, for free!
Download the app now
2. Order a Species Identification Kit
A LifeScanner kit purchase includes the DNA sequencing to obtain a DNA Barcode, and species identification based on a global library of DNA barcodes. You will receive the results via the LifeScanner app or site. Kits include 4 specimen collection vials with a special preservative, a pair of tweezers, for collecting, and a biohazard bag to facilitate return shipment.
Order your kits now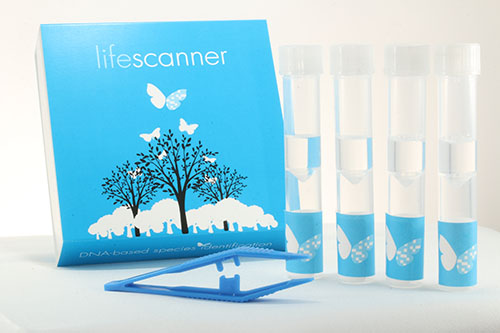 Start your LifeScanner experience now
Order a kit and get start identifying by DNA.$56.50 CAD / ~$43 USD
Get Your Kits Now