REGISTER YOUR LIFESCANNER KIT
With your kit code, please register your kit, and then you will be able to fill in the details for each of the vials you use.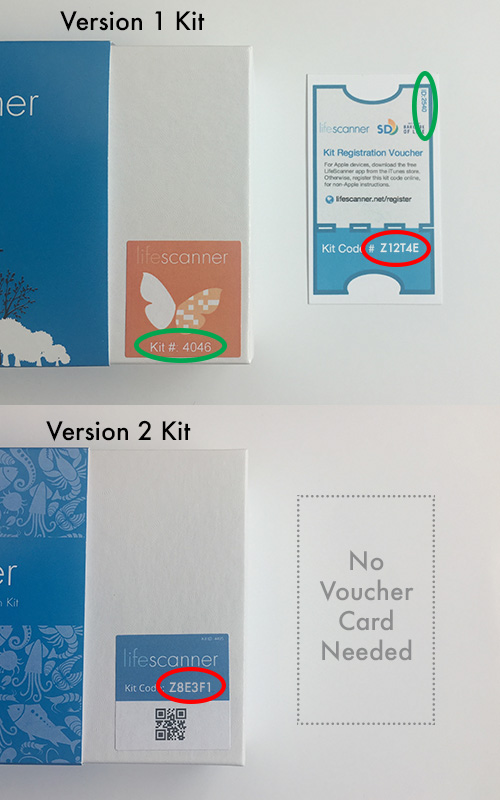 Step 1. Check to see what version of kit label you have
For Version 1 kit - Confirm your Kit ID Matches Compare ID on orange box label to ID on Voucher card (see green circles)
For Version 2 kits, with the blue sticker label, skip to step 2
Step 2. Enter your 6-digit Kit Code
Have a Kit Registration Voucher with a number that does not match your kit? Or have you lost your Kit Registration Voucher for your version 1 kit? Click here to register without a voucher card.